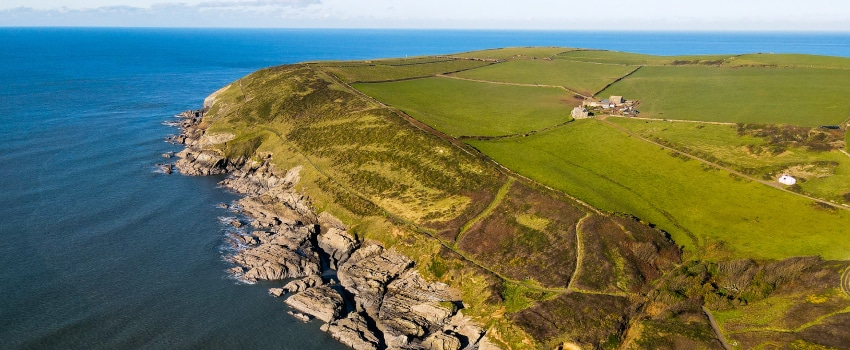 Last week during National Apprenticeship Week (8-14th February), the National Trust celebrated the creation of a new countryside ranger apprenticeship.
Collaboration from countryside sector
Alongside National Trust there are seven other major land management groups that have launched the new apprenticeship; Natural England, National Park Authorities, Canal and River Trust, RSPB, Wildfowl and Wetland Trust, Yorkshire Dales Millennium Trust and Dorset Council.
The new countryside ranger apprenticeship helps those wanting to progress in countryside management, and provides the chance for employers to up-skill employees. Once complete, individuals will have chosen to be either countryside, community or recreation rangers, reserve or countryside wardens, estate supervisors or estate and parks rangers.
This is great news for countryside workers. It givers a route for progression and a chance to have a career outdoors. Lots of input to the design of the new qualification has come from the National Trust alongside other professional bodies. Countryside management employers, and training providers from all across the sector have helped design it.
Exciting opportunity
Demelza Hyde, who is a ranger on Dartmoor with the National Trust, said it is an "exciting opportunity for someone with prior knowledge and experience to gain a qualification, additional knowledge and skills to help progress their career in countryside management."
The new apprenticeship is a great opportunity for National Trust to offer a training package to all rangers. It is particularly suitable for those that have come to the ranger role via volunteering and haven't got a formal qualification in countryside management or for those rangers that want to progress their career or improve their knowledge.
Significant donations
The National Trust revealed that over £2million in donations over the past two years has come from the public specifically to fund new apprenticeships. That is a 600% increase on the previous 2 years. To have so much given specifically for apprenticeship schemes shows how much people value the opportunity to enable others to progress their careers and in a way that benefits the Trusts conservation work.
Gillian Keegan, the Minister for Apprenticeships and Skills, has said there are 7000 apprenticeship opportunities available nationwide on the Find An Apprenticeship website. The benefits of apprenticeships are numerous, but principally they allow participants to learn while they earn, and opens up career paths.
The National Trust, like everyone, has had a tough year while dealing with the coronavirus pandemic. However launching this apprenticeship is a very positive step. The Trust relies on supporters for funding the apprenticeships. If you would like to find out how you can support the National Trust please visit our National Trust page.