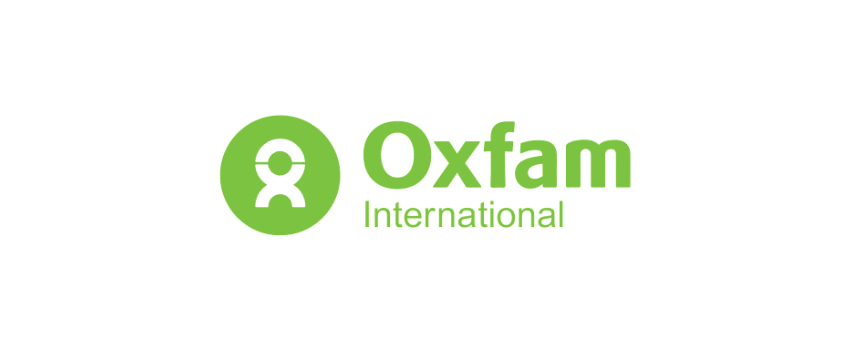 As many as 13 million people received life-saving aid and long-term assistance from Oxfam with overall income remaining steady at £434 million despite the charity facing its most challenging year in its history. It was an exceptional year for legacy income and sales of Sourced by Oxfam new products range driven in large part by the general public desire to purchase ethically sources and environmentally friendly products.
Oxfam's Chief Executive, Danny Sriskandarajah, said: "We are extremely grateful to all the people who continued to support Oxfam. Last year was arguably the most difficult in Oxfam's 76-year history and we will strive continue to make improvements to our safeguarding and demonstrate to our supporters that we deserve their trust and support.

"As I said when I joined Oxfam in January this year, my key responsibility will be to help the organisation to act on the lessons learnt from what happened in Haiti and build to become a more open and accountable institution for the future."
Safeguarding team
During the last financial year Oxfam's safeguarding team received 80 reports representing a drop from the previous financial year. Oxfam says it continues to encourage individuals to report any concerns they may have and pledged to deliver greater support for those that do. Last year the charity appointed a Global Director of Safeguarding and has increased the number of people in the safeguarding team by more than doubt. It has also introduced more rigorous screening for the staff it recruits sent overseas and is engaging.
Lower institutional donations
It is not possible to determine the exact number of supporters the charity lost in the last financial year because of the safeguarding issues in Haiti. This is because the income generated from regual donations fluctuates every year. The organisation did say it lost 7,000 regular contributors immediately following the revelation. The charity also experienced a reduction in revenue from institutional donors some of which was down to the fact that it withdrew from new funding applications from the UK government. Oxfam says it expects a challenging financial environment in the coming year.
Continues to respond to humanitarian crisis
Oxfam delivered responses to several humanitarian emergencies in the last financial year including the earthquake in Indonesia and the outbreak of Ebola in DRC. The charity continues to extend support to those that face the effects of the war in Yemen. It also built the largest ever refugee camp waste management system delivering protection to 125,000 Rohingya refugees in Bangladesh, protecting them from disease.
Sriskandarajah said: "In many ways, our divided and increasingly volatile world needs organisations like Oxfam more than ever. From the communities who have been devastated by the Ebola virus in the Democratic Republic of Congo, to the families struggling to survive the war in Yemen, I've seen for myself how crucial our work continues to be."