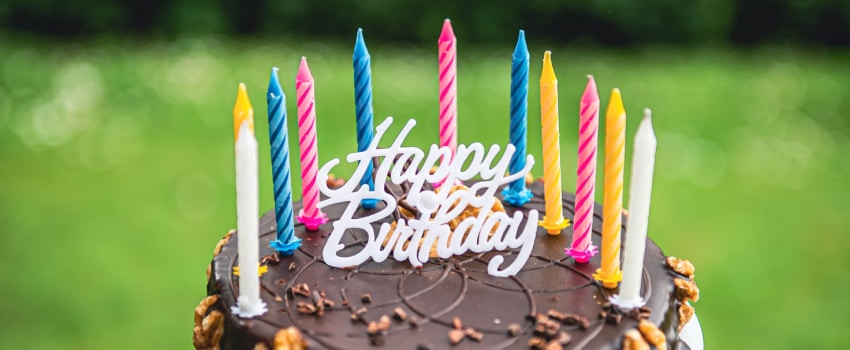 On 4th February Cancer Research UK and World Cancer Day marked their 20th anniversary. Since 2002 they have been at the forefront of incredible life saving breakthroughs made by their researchers. They will share many of those stories this year on their website, and of course none of which could be done without the support and fundraising that everyone provides them.
Given this is their 20th birthday year they will spend time reflecting on their journey so far and the milestones along the way. Cancer Research's history actually dates back longer than the past 20 years. Truly the journey started in 1902 with the founding of the Imperial Cancer Research Fund…so that is 120 years of discoveries.
Here are a few highlights..,
Life saving medicines
From the arrival of chemotherapy in the early 1900s to the development of advanced targeted therapies and immunotherapy, Cancer Research has contributed to more than 50 cancer drugs in use today. Those drugs are used to treat over 120,000 patients a year through the NHS.
Cancer cells
Over the past century Cancer Research and Imperial Cancer Research Fund have contributed greatly to how we understand cancer. In 2001 their researchers received the Nobel Prize for medicine for finding the system that controls when cancer cells divide. This work was a game changer in terms of paving the way for understanding how cells multiply and the creation of drugs that can target that system.
How tumours grow
Cancer Research have helped to further understanding of the network of cells surrounding tumours. Currently researchers are using the latest technologies to see what happens to a person's tumour as they're diagnosed and treated. This is leading to a new understanding of the immune system's role in cancer.
Fundraising – Walk All Over Cancer
One of the many ways you can help Cancer Research is by taking part in their March walking fundraiser.
– Walk 10,000 steps everyday in March
– Get a free t-shirt and help beat cancer by signing up to Walk All Over Cancer and committing to walking 10,000 steps every day in March.
See the Walk All Over Cancer page on Cancer Research's site for details.