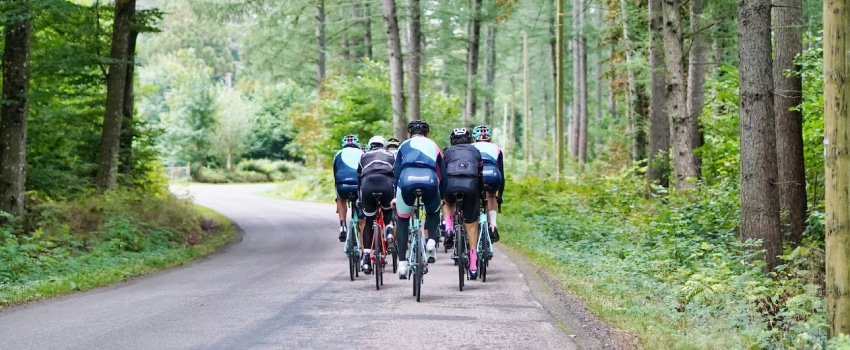 The annual Big Battlefield Bike Ride (BBBR) is Help for Heroes' largest fundraiser.
Chance to share stories
Originally the charity intended to only do one BBBR, aiming to raise £5m for a swimming pool at Headley Court. However, in doing the event, those that participated realised there was so much more to it than raising money. The chance to meet and share stories with men and women who had suffered life changing injuries was invaluable to all that took part. Thus an annual event was born, and 15 years later they're still going.
The BBBR is an important event as it helps the charity to raise a considerable amount of money that goes towards supporting veterans and their families.
More than £500k raised this year
This year's BBBR took place in June. 141 riders followed the battlefields along the Somme, starting at Nieuwpoort and finishing 5 days later in Compiegne. They covered more than 300 miles and raised over £500,000.
Next years event has been labelled the Dunkirk Challenge, and follows in the footsteps of the British Expeditionary Force in 1940. It will involve cycling around 70 miles a day over five days through Northern France.
More than just cycling
The event is more than just cycling. There is also the chance to take part in unique history tours and ceremonial memorial events led by the Help for Heroes team of historians.
The charity's Chief Advocacy Ambassador, Mark Elliott has been part of the event since its beginning; "You just have to get on a bike and pedal. If you find a hill that's a bit much, get off and walk. Nobody judges you; no-one's left behind. It's not the Tour de France. There are very nice hotels, lunches, beer, lots of beer, a bike and amazing people. I can do that."
Everyone becomes an ambassador
Mark Elliott continues; "Everybody who's ridden on a BBBR effectively become our ambassadors because they're immersed in our ethos for the duration. They get it; they understand it. And, afterwards, they're out there in the general public telling people what we do. They've ridden with heroes and it's inspiring."
For more information on the BBBR please check the Help for Heroes fundraising events page on their website.