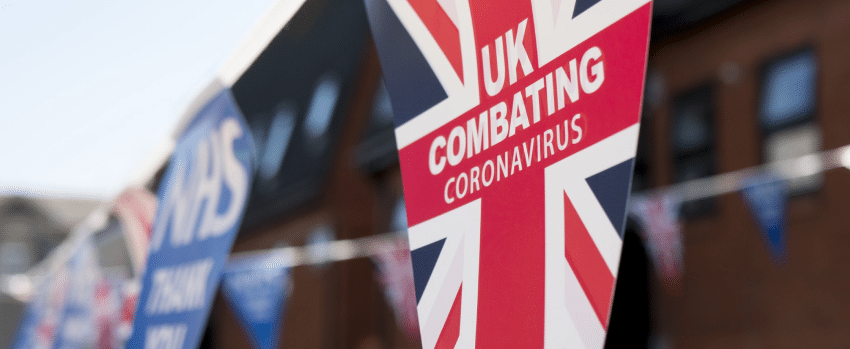 Following months of disruption to healthcare services, Cancer Research UK are warning there is danger of a cancer crisis. There are much needed discussions to be held on how to restore service alongside the handling of Covid-19.
Over 2 million people in the UK were left waiting for cancer screenings and treatments in the first 10 weeks of the UK's lockdown, and that number is growing. Cancer services are starting to get up and running again but are a long way from getting back to full service or addressing the backlog. The service not only needs to recover but go above and beyond otherwise there is a danger of cancer survival stalling.
The following is what Cancer Research UK have suggested needs to happen.
Covid Protected Spaces for Cancer Care
Covid protected spaces are required in hospitals so that diagnosis and treatment of cancer patients can be done safely. Moreover, frequent Covid testing of patients and staff will be required. This is already being rolled out but not yet in all regions.
They have estimated that 290,000 patients missed out on urgent cancer referrals in the first 10 weeks of lockdown. Normally that would likely catch circa 20,000 cancers. Also screenings were affected. Up to 1.2 million invitations to take part in bowel, breast or cervical screening were not sent out each month. Plus chemotherapy and radiotherapy treatments were dropped, leaving thousands of patients waiting. It is therefore crucial that we keep things running through any second waves of Covid-19.
Restoring Clinical Trials
Covid-19 has had a huge impact on trials. April this year saw a 95% downturn in patients being recruited on to trials compared to last year. Without trials happening the pipeline of potential new treatments dries up. Currently Covid trials are seen as the priority, but all urgent trials should be priority including those not related to Covid-19.
Workforce
Healthcare staff are central to the recovery of cancer services. There is a need to not only retain but also increase staff numbers. Over the past few months there has been the need to be innovative with the ways of working during lockdown. We must learn from that and continue to support these 'alternative' ways so that the workforce can continue during any future crisis.
Future
The CEO of Cancer Research, Michelle Mitchell, alongside other charities has written to the Prime Minister to talk about the longer term ambitions for cancer services. Cancer Research UK know that our cancer survival and outcomes can improve despite Covid-19. We therefore need an ambitious cancer agenda so as to set us on the right path for future developments.
If you would like to find out how to support Cancer Research UK then please visit our Cancer Research UK page.