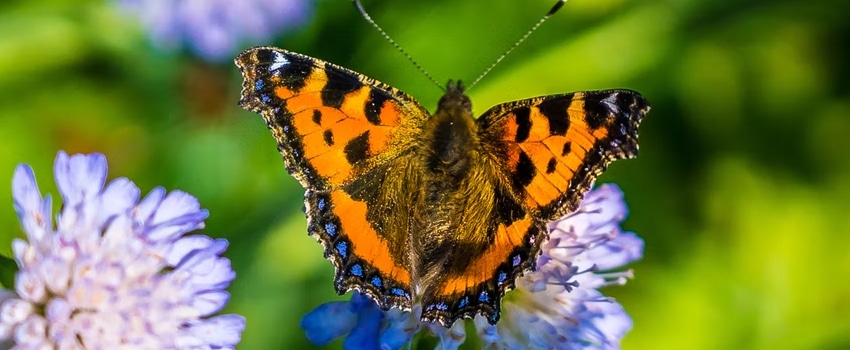 This summer the Big Butterfly Count is happening again, and everyone can participate and help by counting the different species.
Earlier this year the wildlife charity Butterfly Conservation revealed that half of the UK's remaining butterfly species are at risk of becoming extinct.
Largest butterfly survey in the world
It is therefore more critical than ever that we all help to take part in the Big Butterfly Count. Anyone can take part. It has been going since 2010, and is the largest survey of butterflies anywhere in the world.
In 2021 more than 100,000 people took part across the UK recording a record 152,039 counts of butterflies and daytime flying moths.
Butterflies in decline
The large number of participants last year did not however mean that the news was positive for the butterflies. The average numbers of each species was at its lowest since the count began over 10 years earlier. That makes this years count even more important.
It is critical that we know more about out butterfly population in an effort to save them. Butterfly Conservation have managed to save two species from extinction in recent years, so with the right knowledge it is possible for us to help.
Sign up and take part
To take part visit the Big Butterfly Count site. Information about various butterfly and moth species can be found on the site too. Participants need to find a spot in a garden and record how many and what type of butterflies and moths they see over the course of 15 minutes. This year's count has already started and finishes on 7th August.