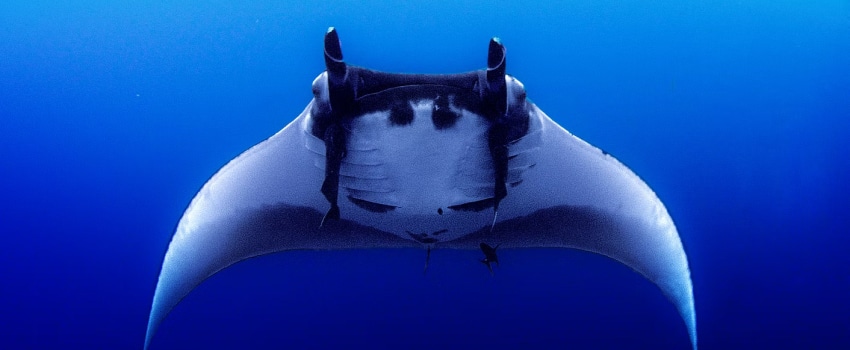 Researchers have discovered that manta rays are creatures of habit, often frequenting the same section of reef.
Manta rays are one of the worlds biggest fish, reaching up to 5 metres across and weighing up to 700 kg. Some do travel long distances but the latest research has shown that most stick to certain favoured reefs.
Indonesian based project
The research was carried out in Indonesia's Komodo National Park where the manta ray's swim in shallow waters near the coast. They often visit cleaning stations where small fish pick off dead skin and parasites.
The Komodo National Park is popular with divers keen to see manta rays up close. The researchers therefore took the initiative to ask visiting divers to help with the study. The research team from Murdoch University in Australia created a website called MantaMatcher where people could report encounters and upload photos. This database of photographic sightings allowed the experts to identify animals from their markings and map their movement.
Research assisted by volunteers
The project was hugely popular, with many people willing to assist the research team. The team were able to identify over 1000 individual manta rays. The photos also showed that manta rays are present within the National Park all year round. In addition, the data showed that the rays favoured sticking to certain reefs.
The research has been signalled as highly important within the effort to protect these beautiful fish. If many of them are creatures of habit and stick to the same section of reef then we need to limit human activity within those areas.
If you would like information on how you can help the conservation of manta rays please visit our Manta Trust page.