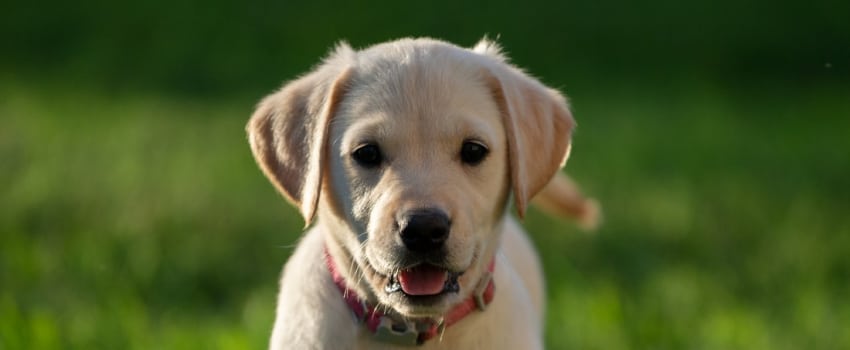 For all charities the coronavirus lockdown has multiple impacts. It challenges both fundraising capabilities as well as affecting the day to day running of the charity and its core operations. On the fundraising side, planned fundraisers and sponsorship events have had to be cancelled which will no doubt have affected funding. On the operations side, charities are having to come up with novel ways to carry out their core duties. Guide Dogs is no different, they offer many services that they are having to adapt in the current climate. The most well known of those services is the training and providing of guide dogs to new owners.
Training centres closed
All of the regional Guide Dog training centres have had to shut during the coronavirus pandemic, which means that the full training the guide dogs usually receive is not currently available. In addition, the breeding programme at the National Guide Dog Breeding Centre, has been halted for the moment, which means no new litters are being bred. Guide Dogs have said they will restart the programme as soon as they can, in accordance with wider Government advice.
Dog training at home
During training, guide dogs live with volunteers (known as boarders) so that the dogs can socialise and be introduced to real world scenario's. That happens alongside daily training at regional centres. However, with the training at the centres suspended for now, the volunteers, with support from the charity, are having to use new methods of training. Video lessons, and use of the volunteers house and garden is key. However, that doesn't mean that the volunteers are expected to carry out all training. Basic obedience, walking on the lead, learning manners, and stopping at curbs are all things that can be worked on, but core training done in the centres is on hold.
Introduction to many real world scenarios is also on hold. The dogs can go out for a critical daily walk, but with cafes, restaurants and public transport out of the picture the volunteers can't present the normal set of challenges to dogs.
Impact to future owners
Training of guide dogs usually takes 16-20 weeks. Under the current circumstances and limitations it will take longer to get the dogs trained and ready to be 'matched' with a visually impaired or blind owner. In addition, with the breeding programme on hold there could be a shortage of dogs in training over the coming months which will only further the delay for owners to get a dog.
If you are interested in sponsoring a Guide Dog puppy please visit our Guide Dogs page to find out more.