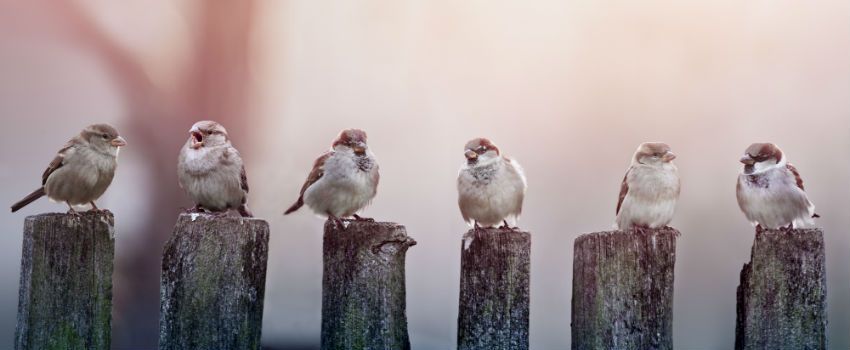 Businesses and homeowners are being recruited to try and save one of the UK's most iconic species of birds, the swift. Swifts migrate thousands of miles every year to the UK and Europe from Africa, nesting in the country for about three months beginning in May. However, over the last two decades, their numbers have declined by nearly half says the Royal Society for the Protection of Birds (RSPB).
Lack of nesting spots
The wildlife conservation charity says there are probably multiple reasons behind the decline, but perhaps the most important is the lack of suitable nesting places as a result of modern housing developments. Jamie Wyver a spokesperson for RSPB says typically swifts would have found nesting spots in the spaces between the eaves, as well as small nooks and crannies in buildings. Unfortunately, modern buildings and their developments have done away with them.
Need to create spaces
Another issue swifts in the UK face is that the buildings they have used in the past to nest are now starting to be tidied up, with their nooks and crannies being blocked which means they can no longer be used. As a result, RSPB is asking the general public to create spaces that swifts can use for nesting. They can either install a traditional bird box, or if they live in a new development, owners can install purpose-designed "swift bricks".
No need for huge investment
These boxes can be placed within the wall cavity with out outward facing small hole which is tiny enough for the birds to exit and enter but also keep the predators out. According to RSPB, as few as 1,000 new boxes or bricks are enough to make a real difference and their installation need not be at odds with the requirement to construct new housing developments in the UK.
Swifts are remarkable
Prince Charles' Duchy of Cornwall has embarked on a new policy of installing a swift box for every new home that it constructs. Ben Murphy who is the estate's director says there have already been signs that birds are starting to nest in the boxes. It is still too early to say whether the policy has been a success, but so far blue tits have begun nesting which is good news because swifts usually arrive after them, kick them out and begin nesting themselves. Swifts are a remarkable species, flying continuously without landing for nine months of the year. They eat and sleep in flight and if they cannot find places to nest the species is at risk.